Velen zullen het er niet over eens zijn, maar schoenen behoren tot echt tot de basisbehoeftes van een vrouw. We dragen immers iedere dag schoenen, dus echt zonder kunnen we niet.
Waarschijnlijk bezit je al een paar of 5/6 of zelfs meer, maar toch vertellen we je welke schoenen inmisbaar zijn in jouw schoenencollectie.
Sneakers
Dit zijn de meest comfortable schoenen van het rijtje. Voorheen werden sneakers vooral gedragen tijdens het sporten, maar tegenwoordig kun je deze comfortabele schoenen gewoon dragen onder je jurkje of skinny jeans.
Zwarte laarzen
Vooral in de winter zijn deze schoenen onmisbaar. Een goed paar leren laarzen houden je voeten dan sneller warm. Bovendien staan zwarte laarzen bijna overal onder! Een outfit met een jurkje maak je al snel wat stoerder met stoere zwarte laarzen.
Een paar hakken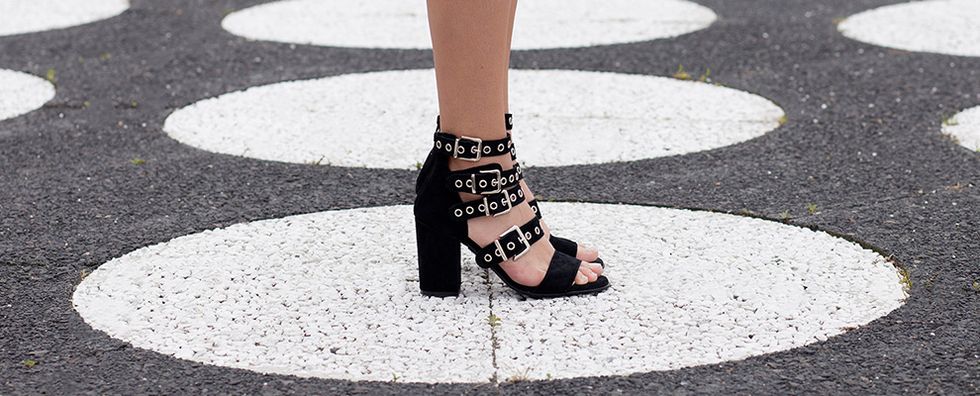 Een paar goede hakken kan natuurlijk niet ontbreken in je schoenencollectie. Draag ze bij een avondje uit of als je een keer uiteten gaat. Hakken hebben de kracht om van een simpele outfit ineens iets heel speciaals te maken. Zorg er wel voor dat je een paar goede hakken hebt die ook comfortabel zitten, want blaren, dat wil niemand natuurlijk.
Sandalen
In de zomer kun je het beste gaan voor sandalen en daarom kunnen ook deze schoenen maar beter in je schoenenkast zitten. Het is vaak al warm genoeg in de zomer dus koele voeten zijn wel zo fijn. Ga voor een neutraal gekleurd paar en je zit de hele zomer goed, dat beloven we je.